If you are a premium member, You can schedule your eCards to be sent on any day up to one year in the future. If you are already a member, just choose the eCard you want to send and then click the 'Share' button to take you through the personalization process.
Once your card is created, click on the 'Email' tab; the scheduling fields are on the bottom of the email addressing screen.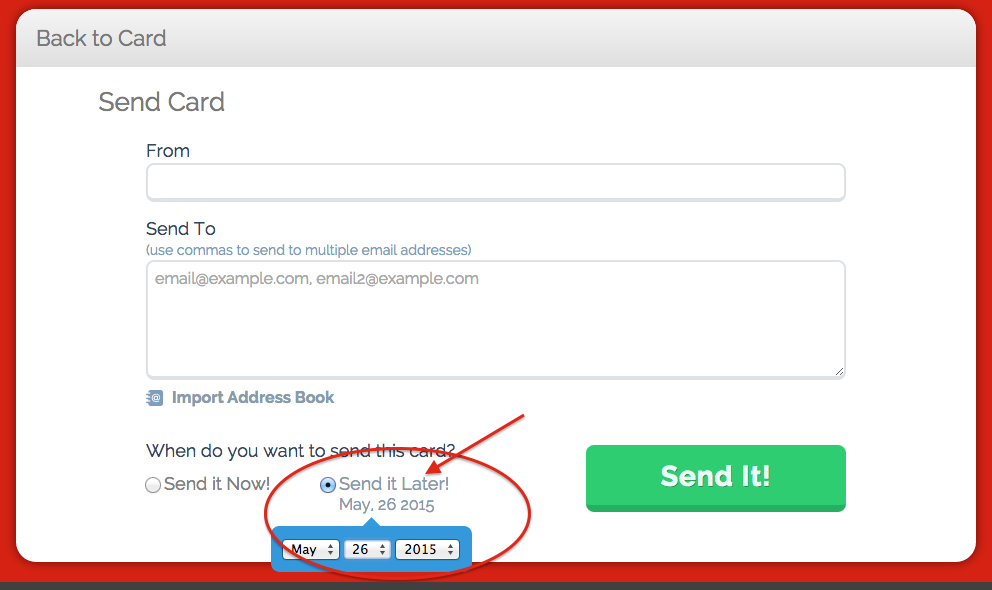 Click here to upgrade your account to a Membership and start scheduling your eCards.